Member News
Groundbreaking Hindi series on Star Plus marks TED's most ambitious TV production yet Mumbai and New York, February 16, 2017: Star India, a unit of 21st Century Fox (NASDAQ: FOXA, FOX) and one of India's largest media conglomerates, announces today the greenlight of 'TED Talks India: Nayi Soch," a global first Hindi TV talk show created in partnership with TED,…
Read More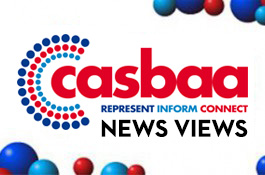 Further confirmation (if needed) of the shift in ad-spend toward digital, Facebook's Q4 ad revenue was up by...
Better Satellite World: The Magic of Satellite
Did you know that our industry was founded by a magician? He didn't call himself that, but he had a magical ability to see into the future. One of the many things he saw was the satellite industry. His name was Sir Arthur C. Clarke.